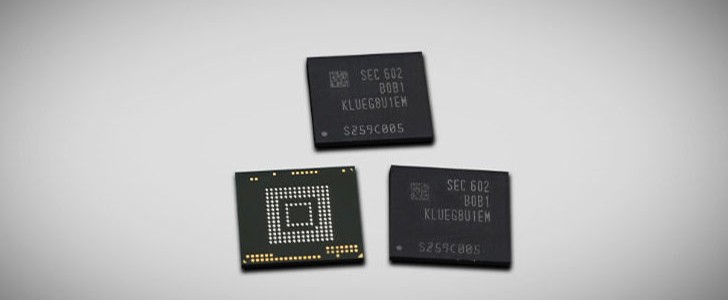 Samsung introduced 256GB storage chips for mobile devices just last month and now it has started mass production of said chips.
Those chips use the latest UFS standard and will rival SATA-based SSDs that are used in computers - Samsung claims 850MB/s read speeds and 260MB/s writes (sequential).
We may be expecting them inside Galaxy Note 6 although it doesn't seem likely, now that Samsung re-introduced the microSD slot. After all, a 200GB microSD can be had for $80 ($60 on a good day).
Of course, they don't have anywhere near the speed of UFS memory and some current devices even boast 256GB storage, so maybe there's room for premium devices for digital packrats.